×
Linda Dobbins Patriot Dance
×
Photo by Olivia Burton.
Linda Dobbins cookies
To celebrate the Fourth of July, dancers at the Linda Dobbins Dance Studio baked cookies, decorated cards and made a dance video to send to Marine Corps troops in Spain.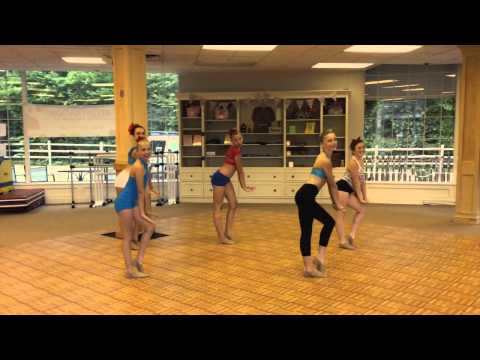 Thousands of cookies are on their way to Marines in Spain thanks to a group of dancers.
As part of their patriotic week celebration leading up to the Fourth of July,  dancers at Linda Dobbins Dance Studio in Mountain Brook Village baked homemade cookies and decorated a giant card to send to the Marine Corps in Spain. 
While the initial goal was 200 individual baggies of about six cookies each, dancer Callie Aiken said they far exceeded their goal by bringing in 340 baggies of cookies. 
That's a little more than 2,000 cookies. 
All week, the dancers wore patriotic dance attire of red, white and blue, learned dances to patriotic music and even performed army style drills as part of their conditioning routines. 
"The week has been one of celebration of our nation's birthday and of our troops who sacrifice so much for our freedom," said artistic director and owner Linda Dobbins.
Near the end of the week, the dancers made a YouTube video of a patriotic dance they had been working on. You can see the video above or here. 
"On the card we made we'll have the YouTube link so that over in Spain they can watch it as they eat their cookies," dancer Kate Dorsten said. 
Throughout the week, dance instructors talked to the dancers about the importance of showing gratitude to the troops who sacrifice so much for their country. 
Linda Dobbins Dance was created in 1996 and offers recreational, competitive, pre-professional and professional classes in many styles including jazz, hip hop, ballet, lyrical, contemporary and modern. 
To learn more about Linda Dobbins Dance Studio, visit their website.